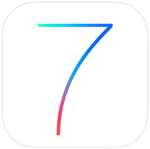 For Apple iOS7 Users Only
Activation lock is a new security feature in iOS7 which locks your Apple device to your iCloud account. Once locked, your device cannot be used by any other user until it has been removed from your iCloud account. Before sending your device, please make sure that you have removed your device from your iCloud account.
If you are using iOS6 or below version, removing your iphone device from your Apple iCloud account is not required. To know which iOS version you are using in your device go to Settings > General > About > Version.
Instructions on how to remove your device from your iCloud account.
It is a very easy and simple process. You have two options for removing your device from your iCloud account. It can either be done through the device itself or through icloud.com.
Option 1 - Your Device

Turn device ON
Select Settings
Select iCloud
Press Delete Account
Enter your Apple ID password when prompted
Select Turn Off

Switch device OFF to enable offline mode
Log into your icloud.com account with Apple ID and password
Select Find My iPhone
Select device from All Devices drop down list
The device will appear as Offline
Select Remove from Account
Select Remove on confirmation message
Activation Lock is only applicable to devices on iOS7.
We do not accept any devices that are Activation Locked and if so, you are required to remove your device from your iCloud account before posting your device. For any further assistance, please call us at 020 7377 6644 or drop us an e-mail at info@fonehub.co.uk